Machvision is the recipient of Forbes Asia's 200 Best Under a Billion award for the 2nd time in a row!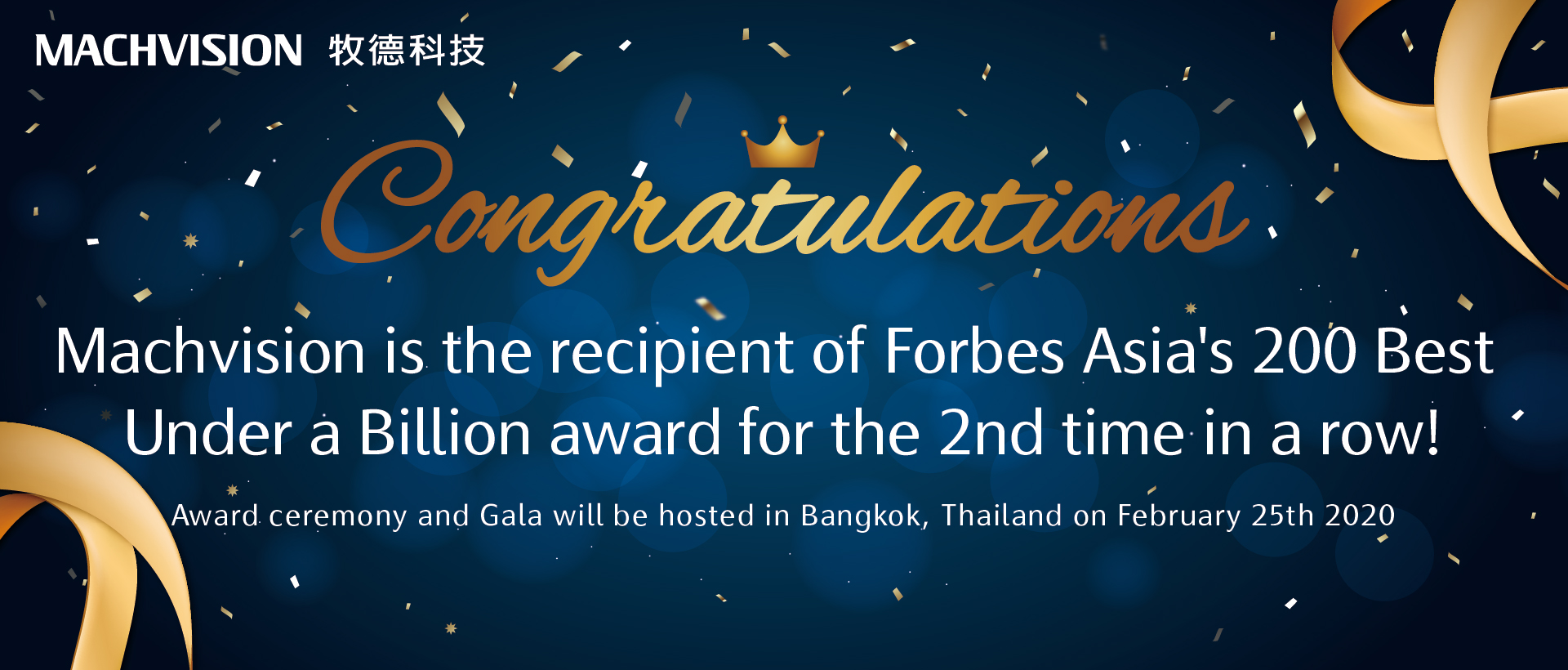 Machvision Corp., stock 3563, has been nominated as Forbes Asia 200 Best Under a Billion for the 2nd time in a row. Both chairman Collin Wang and President Jasper Chen will attend the award ceremony and gala hosted by Forbes in Bangkok, Thailand on February 25th.
Forbes Asia 200 Best Under a Billion is based on companies under a Billion with strong revenue and margin growth.
Forbes Asia's Best Under A Billion list highlights 200 leading public companies in the Asia- Pacific region with annual revenue under $1 billion. To qualify for the selection, companies must have revenue between $5 million and $1 billion, positive net income and be publicly traded for at least a year. From a universe of 19,000 companies, qualified candidates are screened on sales growth and earnings growth in the past 12 months and over three years, and for the strongest five-year return on equity. The result is a final list featuring 200 exceptional small and midsized companies from the Asia-Pacific region.